Playlists: Best Albums To Revise To
Maurice Ravel - Miroirs
If you prefer to zone out the world with classical music whilst revising, then this is the album for you. Ravel's gorgeously soft piano melodies delicately float over lush harmonies, helping to aid stress-relief and promote concentration. Tracks such as 'Une Barque Sur L'océan' fill the sometimes lonely space of silent revision without being distracting, suited for both essay writing and short answer practice questions. André Laplante's recording of this album enhances the shimmering quality of Ravel's writing and doesn't overpower the bolder moments, making it perfect for a late night study session.
Arlo Parks - Collapsed in Sunbeams
Sometimes it's difficult to listen to music with lyrics whilst revising as you often find yourself singing along. Arlo Parks' brand new R&B album does not fall into that trap. Threaded with hauntingly beautiful vocals and laid-back rhythms, tracks like 'Black Dog' or the Lo-fi Lounge versions on the end of the album make the music perfect for playing quietly whilst working, or alternatively up loud through headphones for those moments where you want to close your eyes, take a break, and soak up the harmony. Gifted with a talent for writing idyllic lyrics, Parks is a musician and a poet, and she flawlessly captures the warmth of late summer evenings, even if you're listening in the depths of winter.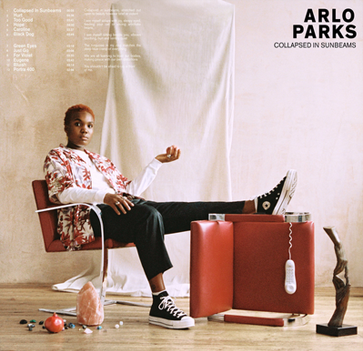 Sufjan Stevens - Carrie & Lowell
Sufjan Stevens is known for his textured electro-pop and orchestral soundscapes, as well as scoring much of Timothée Chalamet's breakout film, Call Me By Your Name. His 2015 alternative album returns to the feathery indie-folk reminiscent of his early '00s music, fleshed out with warming chord progressions played on acoustic guitar and whispered vocal melodies. Songs like 'Should Have Known Better' and 'Eugene' boast understated and subtle feelings of nostalgia that are perfect for getting your head down and increasing productivity.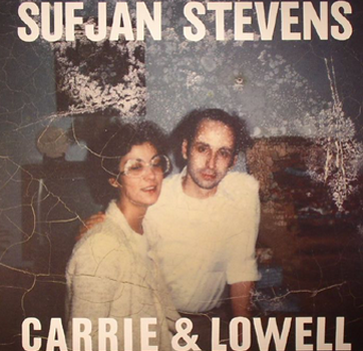 Spotify's Intense Studying Playlist
This playlist is labelled as focus-enhancing piano for your study session. It's a blend of classical music and lyrical melodies that are designed to keep you stress free and motivated. Additionally, certain songs intertwine productive wave-length frequencies to keep your concentration and attention at its peak. Two notable songs are 'Sweet Redolence' by Cedric Armfeldt and 'I Promise You This' by Jenifer Temblay. Classical music is shown to improve retention of information as well, so it's recommended to be played in the background whenever you're doing research or trying to read up for revision.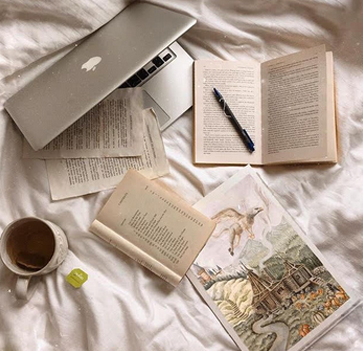 Pomme - Les Failles
Pomme is a French artist based in Paris, whose melodic voice is soothing and beautifully tranquil. Most of her songs are about love or hope, but her entire Les Failles album is absolutely stunning. Even if you're unfamiliar with the language, her tone and eloquence will surely put your mind at ease. 'Je sais pas danser' is definitely one to check out for something to de-stress. So, sit back, grab a glass of wine, and fall into a deep, French slumber. During these stressful times, sometimes all you need is a bit of escapism and these foreign tunes will surely lift your spirits.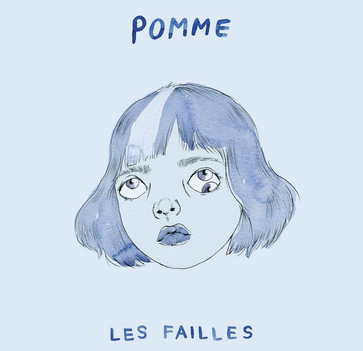 Podcasts
How To Stay Motivated: Developing The Qualities of Success - Zig Ziglar
Zig Ziglar demonstrates through his calm, southern American accent that all you need is hope. He notably said in the very beginning of the series that "encouragement is the fuel of all hope". So, if you're feeling a bit run down and need something to boost your mood, turn on this happy podcast to help you to be productive and achieve what you've been striving for. It's a helpful reminder that you're also doing great and you don't need to ask for affirmation from anyone, rather you can solely just turn on the podcast and no one will even suspect a thing.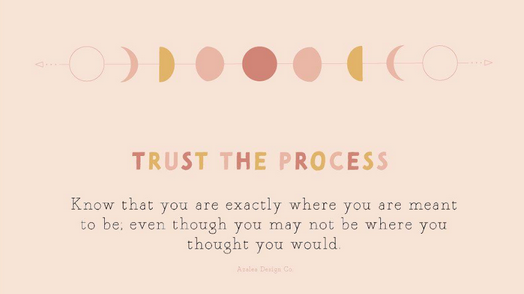 Deep Sleep Sounds - Slumber Group
Slumber Group brings you a variety of sounds to help you unwind and fall into a better sleep with calming white noise and natural soundscapes. The episodes always begin with a tranquil voice that helps you relax and soothe your mind. 'The Box Fan by the Beach' represents soft breezes of a fan and beautiful waves that cool your brain after a long day of studying. Additionally, for those of you who are into yoga, 'Relaxing Sleep Meditation: Dreaming into Sleep' will guide you into a restful drift with authoritative guidance on how to position yourself and what to think about in order to fully chill your mind.
Mental Health Awareness Week starts on 10th May and at Purple, we are promoting music in this blog that aids mental relaxation during the exam period.
Additionally, the Mental Health Foundation chooses a theme to highlight for the annual Mental Health Awareness Week, and this year, the chosen topic is nature. This could be in reference to daily walks to clear your mind or even investing some money into a plant for your room. Nature not only calms you in times of stress but also boosts creativity, empathy, and a sense of wonder - surely something to spark your interest during exams. So, get out, go for a walk, and decompress in the scenic areas around Durham.
Revision and exams are stressful and can take a toll on mental health, so if you or anyone you know is struggling, please don't hesitate to get in touch at [email protected]
Durham Nightline: www.durhamnightline.com 0191 334 6444 (9pm-7am)
DU Health Centre: 0191 386 5081
University Counselling Service: [email protected] NHS Mental Health Crisis Support: 0800 0516 171 (available 24 hours)
Mind: www.mind.org.uk 0300 123 3393 (9am-6pm Monday-Friday)
Recent Posts
Why don't you check some of our other posts?